The kids are back in school. The new Fall schedules are entered into Google calendar. The beach towels are stuffed away in the linen closet to collect dust for the next 9 months. (sob) Back to my regularly scheduled releases, folks!
I had to look no further than one of my top two favorite poets for inspiration on today's piece. (16 x 20″ mixed media on canvas)
Excerpt from "October," by Robert Frost
O hushed October morning mild,
Thy leaves have ripened to the fall;
Tomorrow's wind, if it be wild,
Should waste them all.
I follow a decent amount of photographers on social media, and one of my favorite shots of fall trees is from the ground level looking straight up at the treetops overhead–it creates this unique perspective, and one I don't think I've seen in a painting. Here is my step by step process to try to capture this using fall colors. The writing is from the poem "October."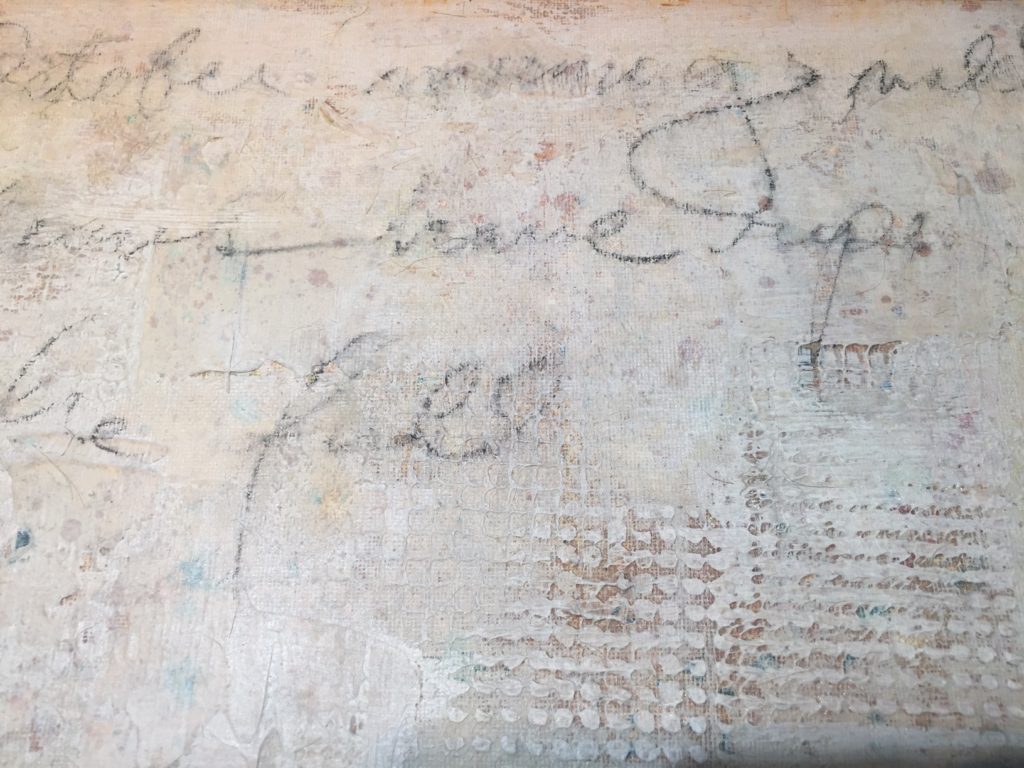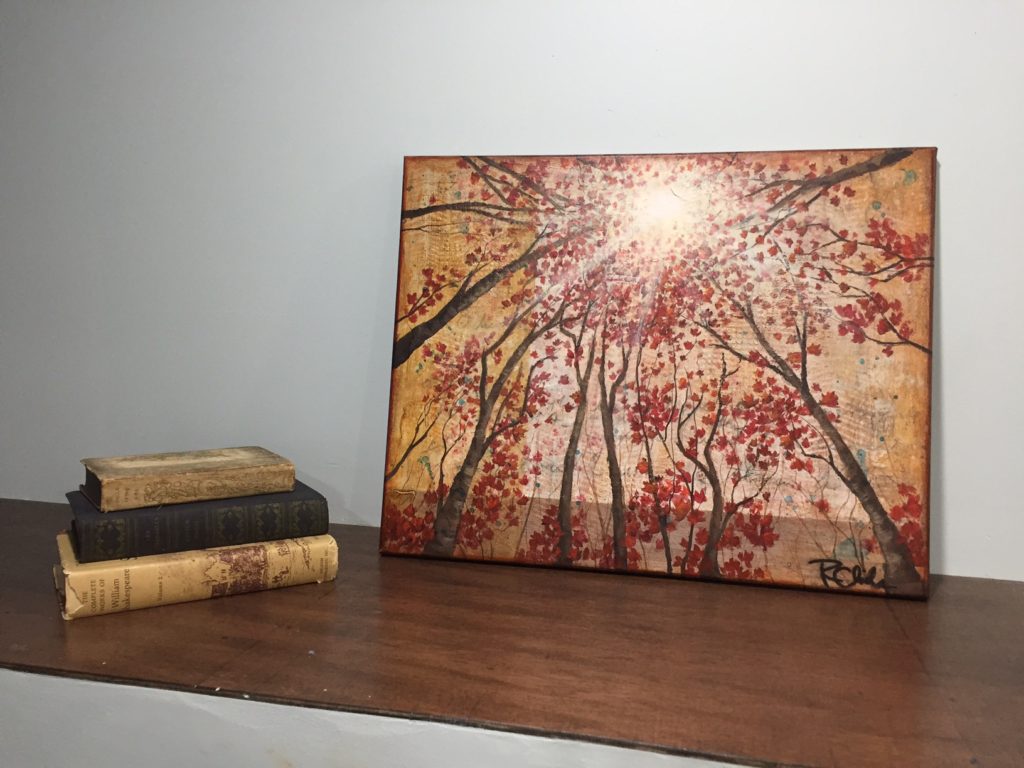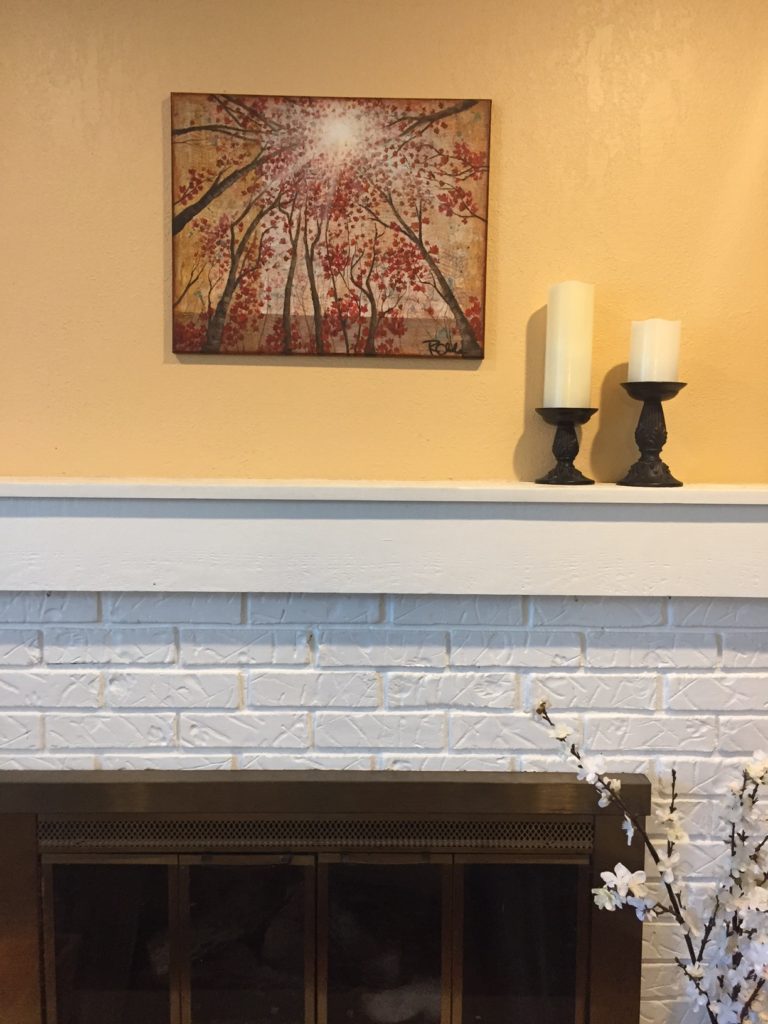 If available, it will be the first piece when sorting by "most recent."