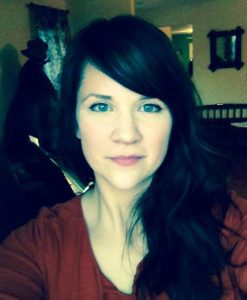 So you want to decorate your home to reflect your inner "creative," but the art world scares the crap out of you…
Art can be intimidating when you're thinking about making the leap from admiring to purchasing. What constitutes "good art?" Will my friends think I have awesome taste or mental health issues? Can I afford an original?
Aren't artists all part of some kind of hippie cult that chases rainbows and say things like "inner soul dreams" and "feeling impressions from Mother Earth and the pulse of the universe" and DO I REALLY WANT TO GET CAUGHT UP IN THAT?
Better buy art from Target.
Abstract art can be even more of a mixed bag. If you've been to any art museums, you've likely come away thinking someone got away with something, because you could have painted half that stuff in kindergarten. (red dot on a white background….really?)
As confusing as original art can seem, if you're like me, you like to surround yourself with stuff that looks cool, and even better, you have a connection with. And you usually know the minute you see it. That "oh, WOW" moment. And the story behind the piece can just amplify that feeling.
So I'm here to tell you, if YOU like it, if YOU connect with it, it's good art for YOU. And you should take the leap.
My art is about a response to what moves me–specifically words. Poems, lyrics….beautifully expressed thoughts and experiences are as tasty to me as a gourmet meal (and that's saying something, I really, REALLY love food). I am married to a music composer and worked the last two years at the prestigious Interlochen Center for the Arts in the Visual Arts department.
Being part of that creative community taught me to look for the ways visual art intersects with other creative expressions and embrace how they inform each other. You'll see this reflected in my first series inspired by the poems of Emily Dickinson.
I know there are other creative souls out there that love art AND music AND literature too. I want to make that link for you with my work……and of course, it has to look awesome too. And a personal mission of mine is to have some pieces accessible for art-lovers on a tight budget (I plan to always have a few originals available for $100 or less.)
So please, make yourself at home, browse around my blog and gallery, and if you do nothing else, shake off the fear of the wacky art world and go find a piece that inspires you…and make it yours.
I'm here to answer questions at: info@rebeccachilds.com
What They're Saying…
The two pieces I purchased are even lovelier and more vibrant in person. What a treat! I look forward to more from RebeccaChildsArt in the future!

–Lyndsay Hunter, Flower I and Birch Trees II
We purchased "The First League Out from Land" and simply could not be happier with our purchase. The shipping was prompt. The paintings arrived in perfect condition, having been packed quite securely. The paintings themselves are even better in person we anticipated and we are thrilled to display them in our home. We look forward to future purchases with Rebecca Childs; her art work is unique, with truly masterful workmanship. You would be doing yourselves a favor to purchase one of her pieces to add to your own home. 

-Lynn and Paul Nelson The First League Out From Land
I recently purchased Flower #2. It is even more beautiful in person and I couldn't be happier with my purchase. I received the painting quickly and the seller was professional and easy to communicate with. She even emailed me a time lapse video of the creation of the picture I had bought, which was a fun and thoughtful surprise. I look forward to seeing more of her work and would definitely buy from her again! –Emily Slater, Flower II
Excellent quality. Just what I wanted. Shipping was fast, painting well protected and arrived in excellent condition. Seller was a pleasure to work with." –Jim and Rose Anne, Unto a Silent Sky