Summer sail, anyone? 11 x 14″ mixed media on 5/8″ canvas.
I have a lot of this 11 x 14″ size from Evelyn, and many that I'm using she started something on but wasn't happy and kept moving to a new canvas. I smile at it, because some famous paintings have been scanned and found to have a previous painting underneath that the artist painted right over. Here's one article about five lost images found under famous paintings.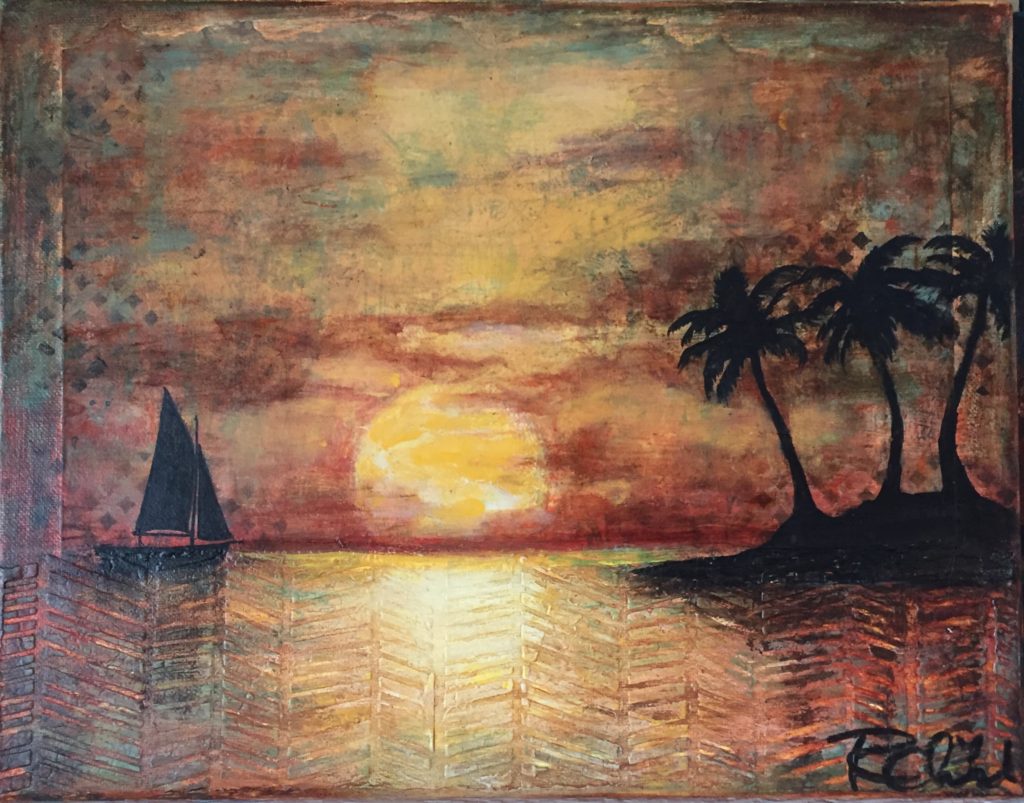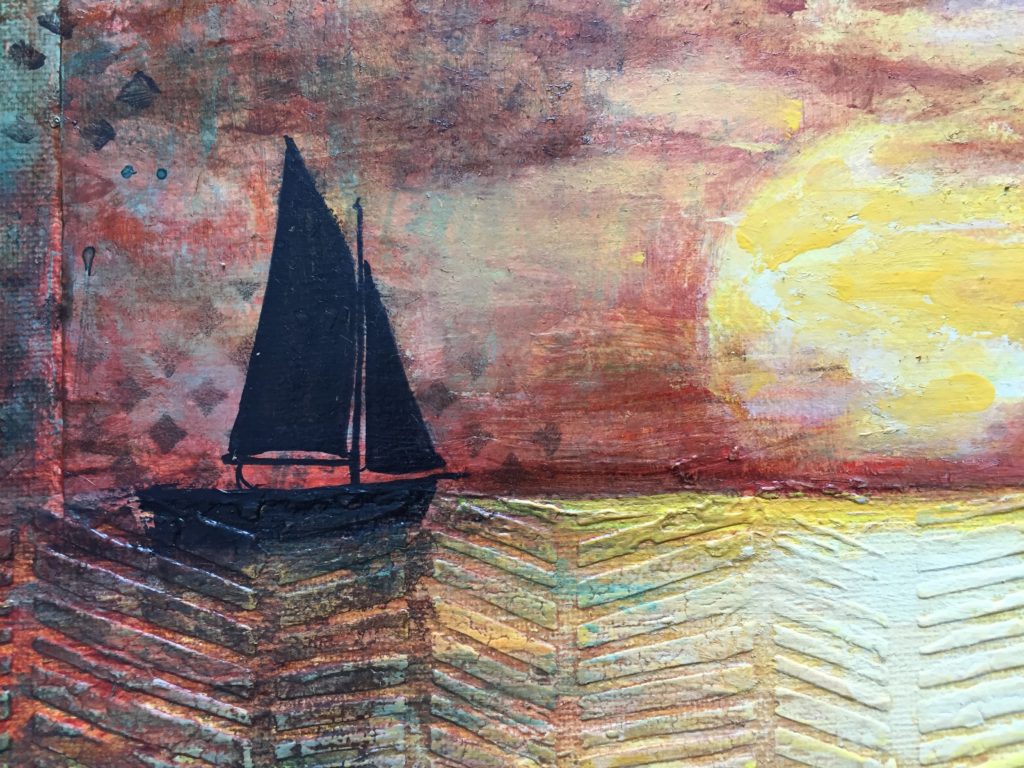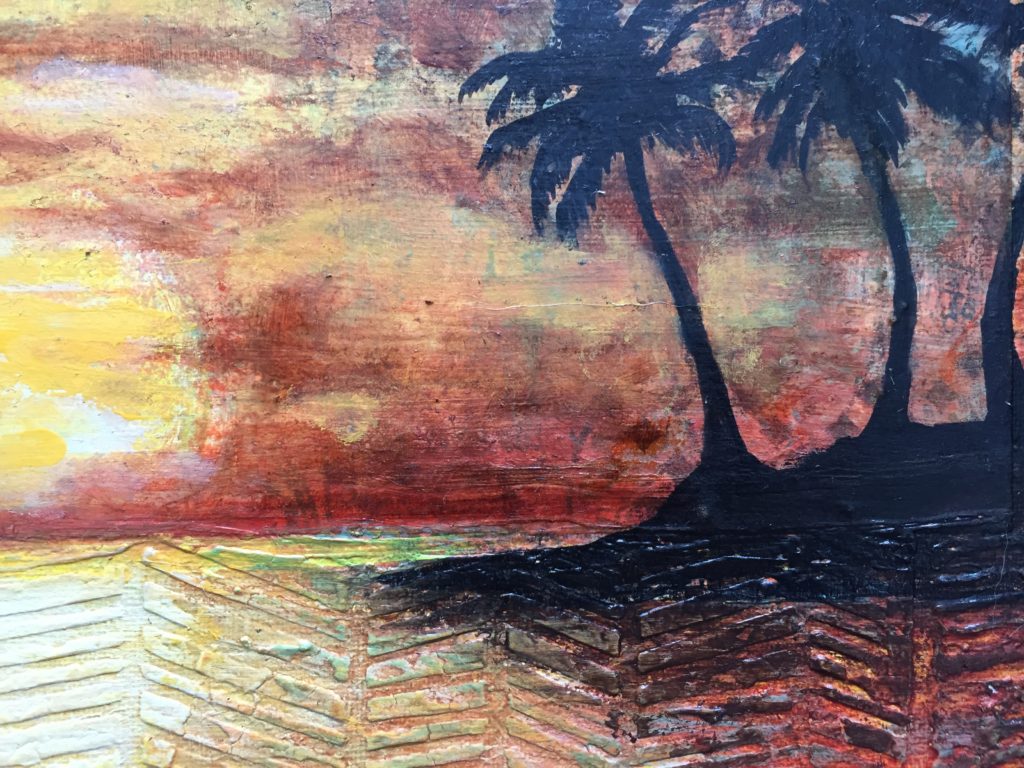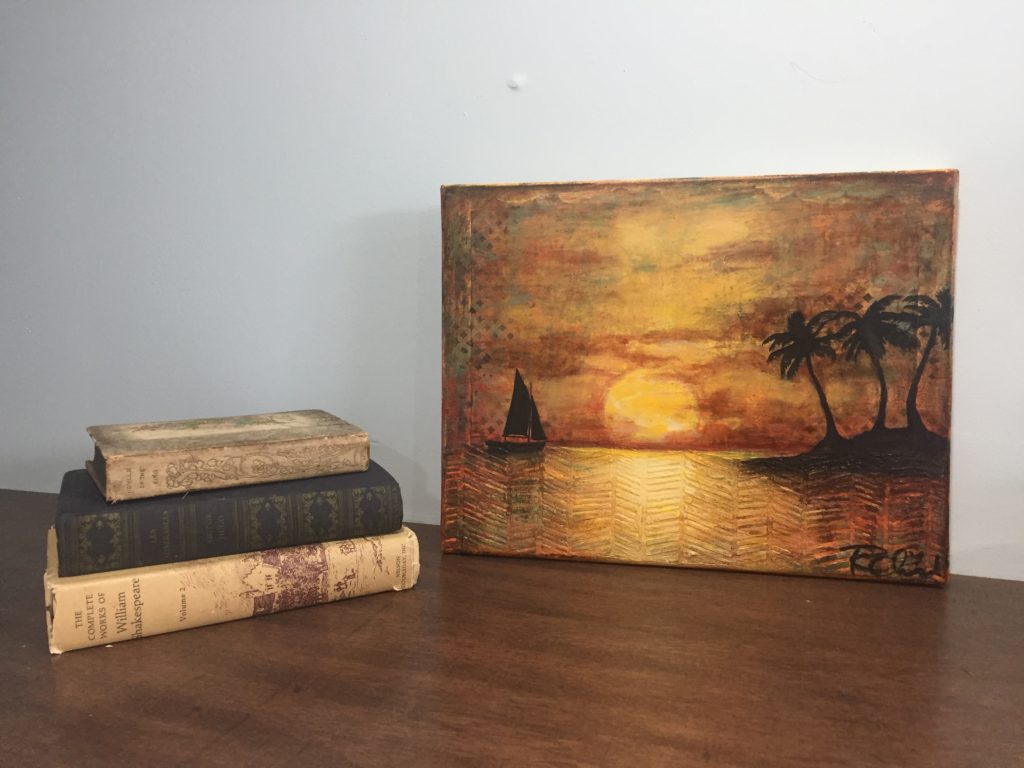 To purchase, visit my Etsy store!
If available, it will be the first listing!