Today I wanted to go a different direction while sticking to the music theme. Instead of a closeup of an instrument, I tried to convey the feeling of listening to it being played, in this case a jazz saxophone player. I can almost hear it when I look at the piece.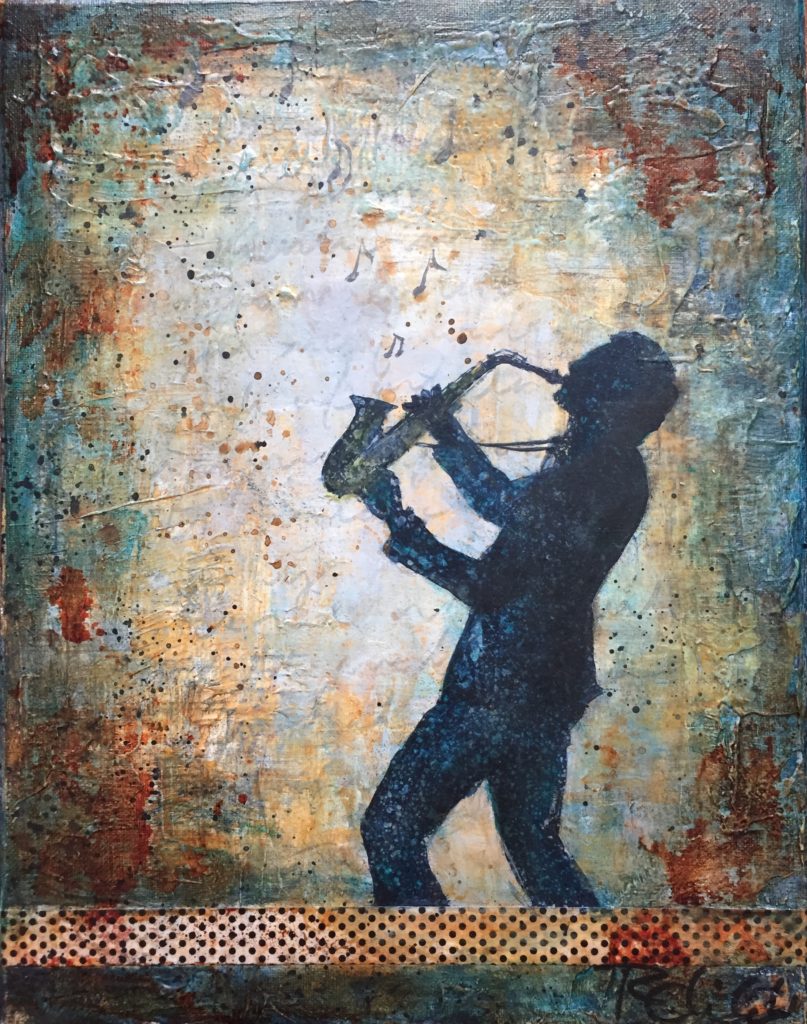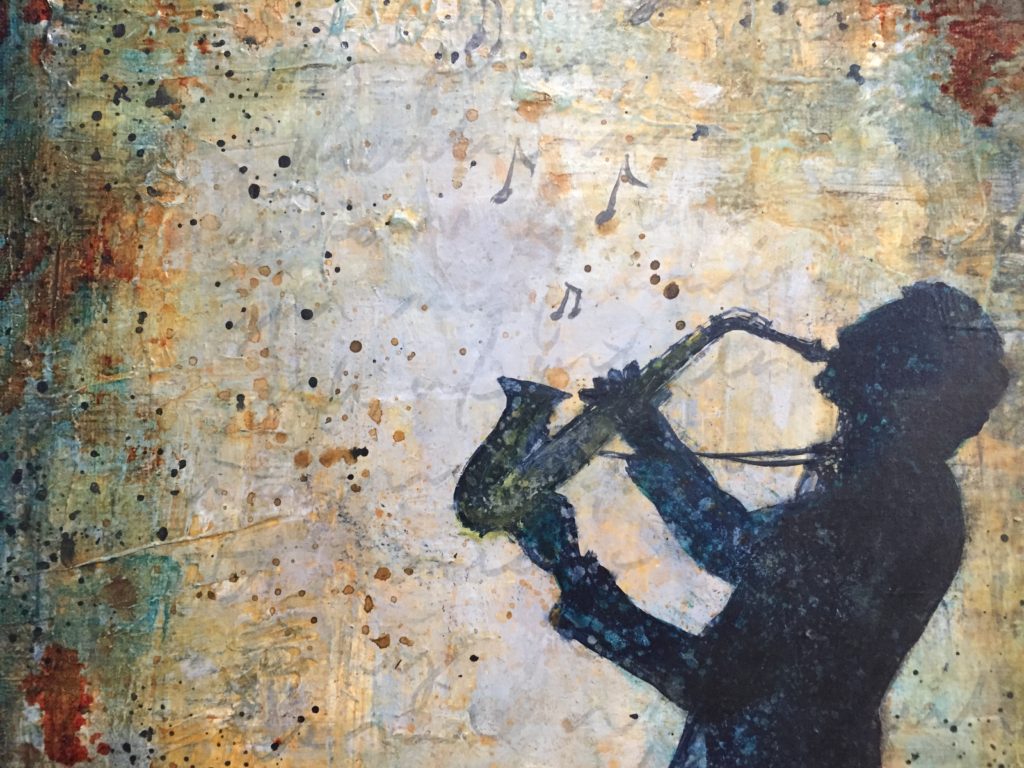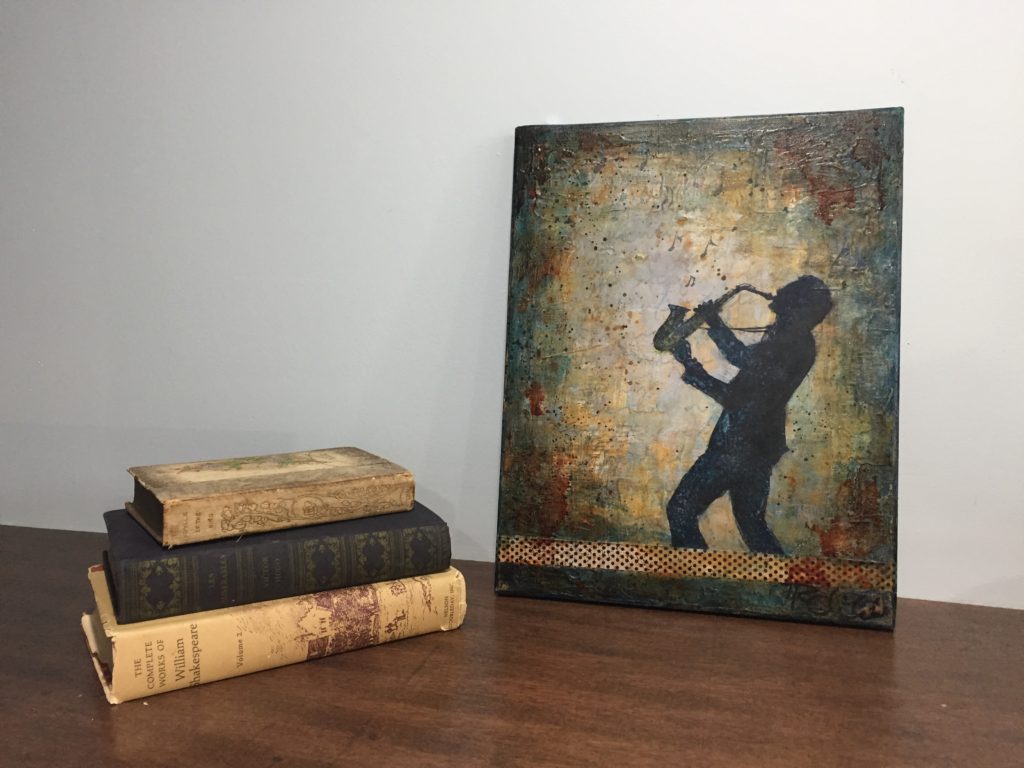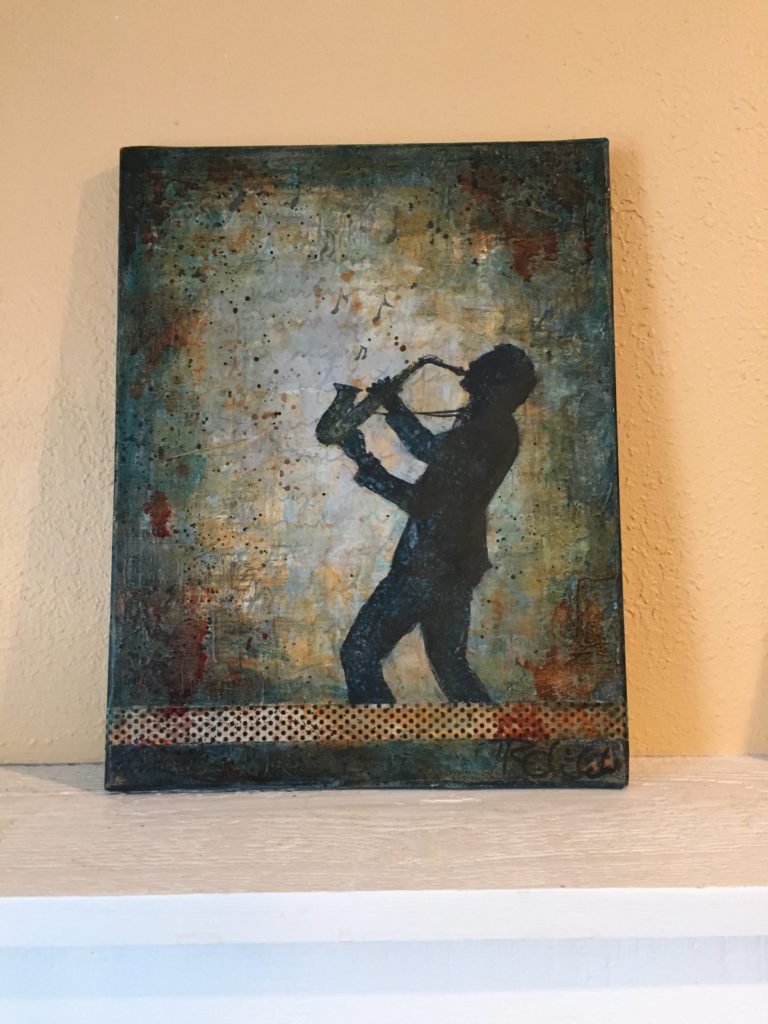 To purchase, visit my Etsy shop!
If it is still available, it will be the first listing. 11 x 14″ mixed media on 1/2″ deep canvas. This one will look awesome framed!