Sorry for the wait–I had some commission work to finish this month on a deadline. I plan to release several new pieces for the 99 Paintings for Evelyn series leading up to Christmas!
16 x 20″ mixed media on 5/8″ gallery wrapped canvas. I really enjoyed getting in a little nod to Emily Dickinson with "Hope is the Thing With Feathers" written in the background.
"Hope" is the thing with feathers –
That perches in the soul –
And sings the tune without the words –
And never stops – at all –
And sweetest – in the Gale – is heard –
And sore must be the storm –
That could abash the little Bird
That kept so many warm –
I've heard it in the chillest land –
And on the strangest Sea –
Yet – never – in Extremity,
It asked a crumb – of me.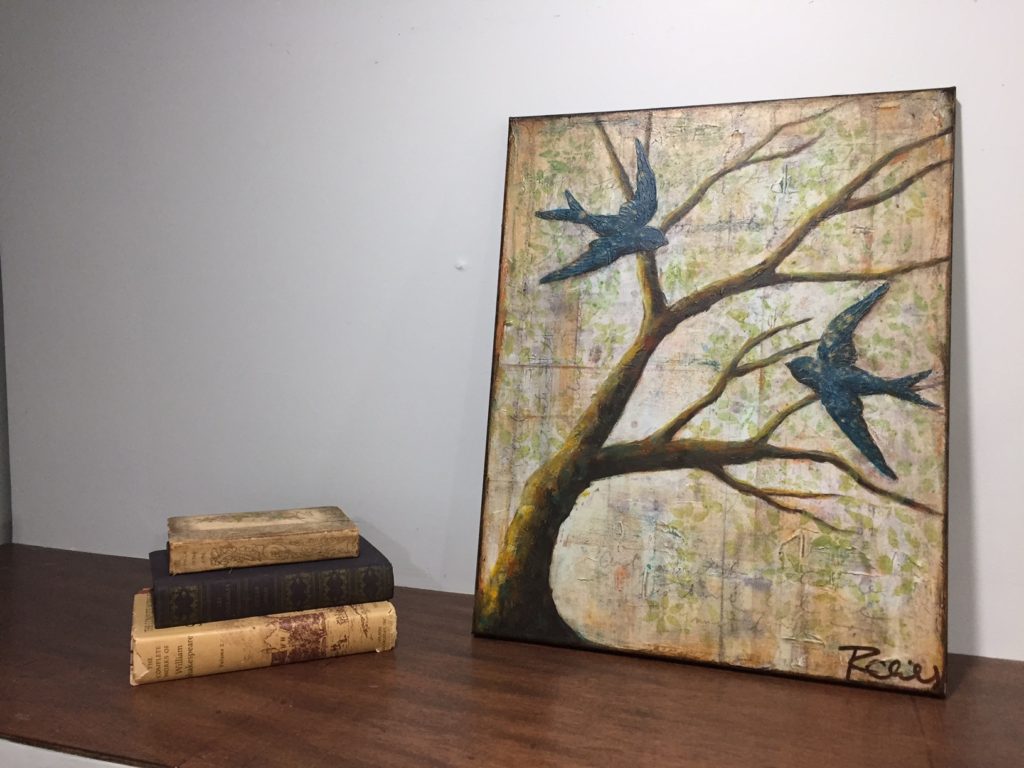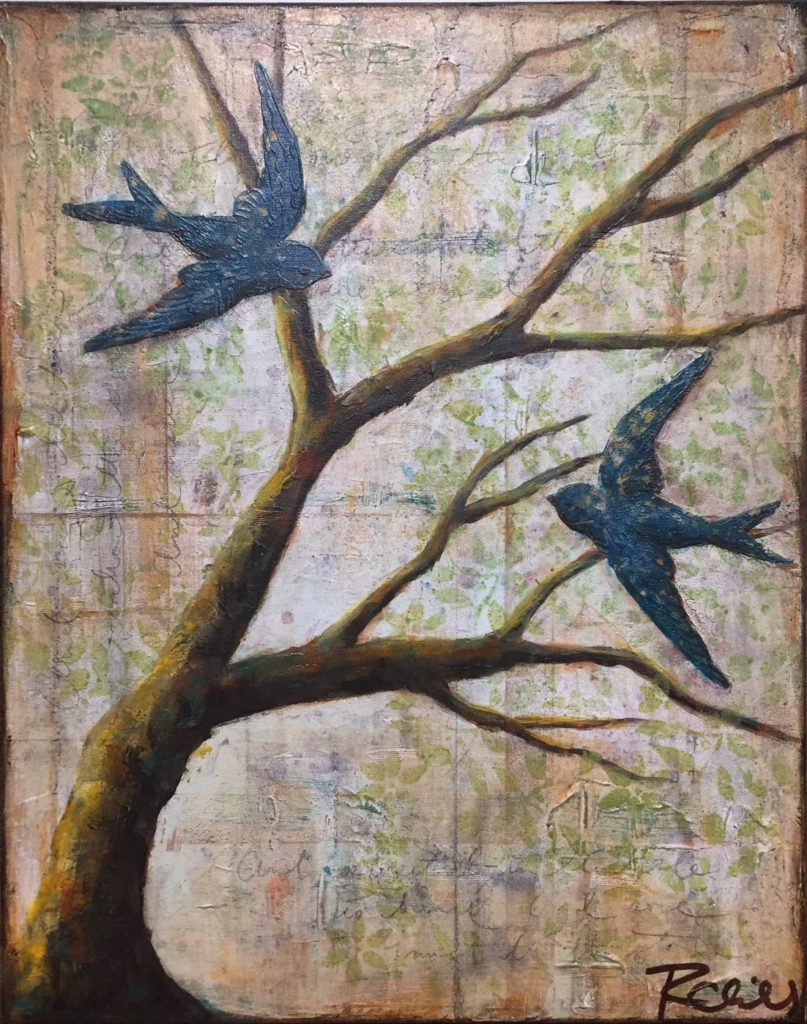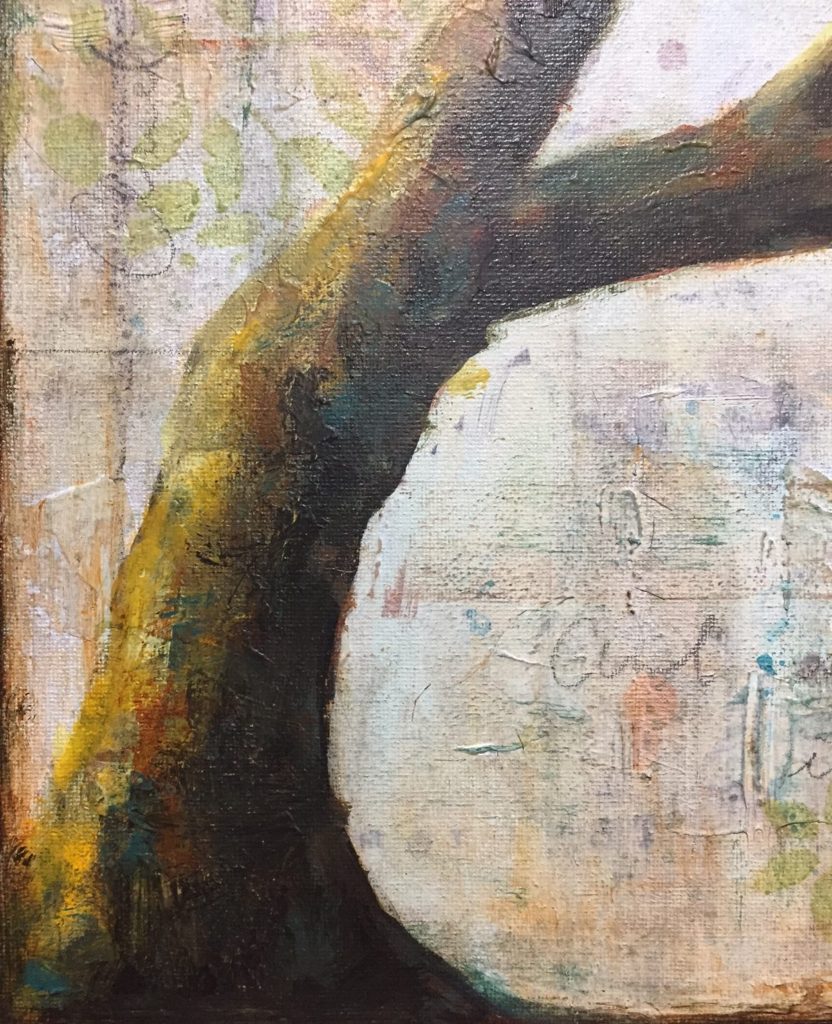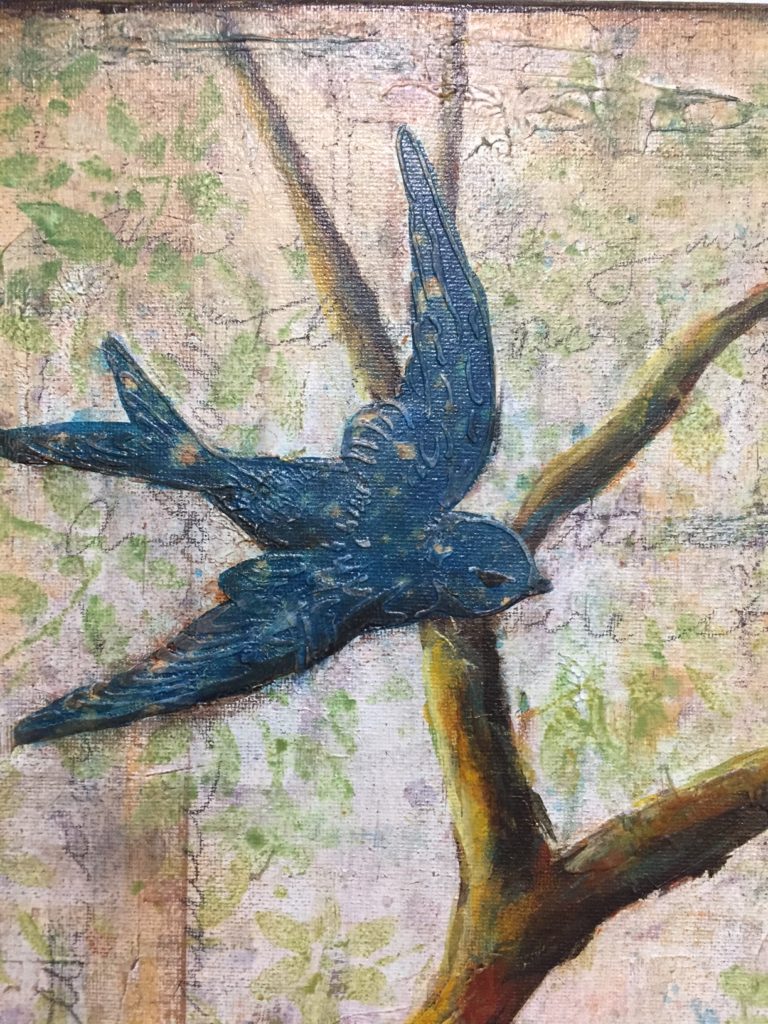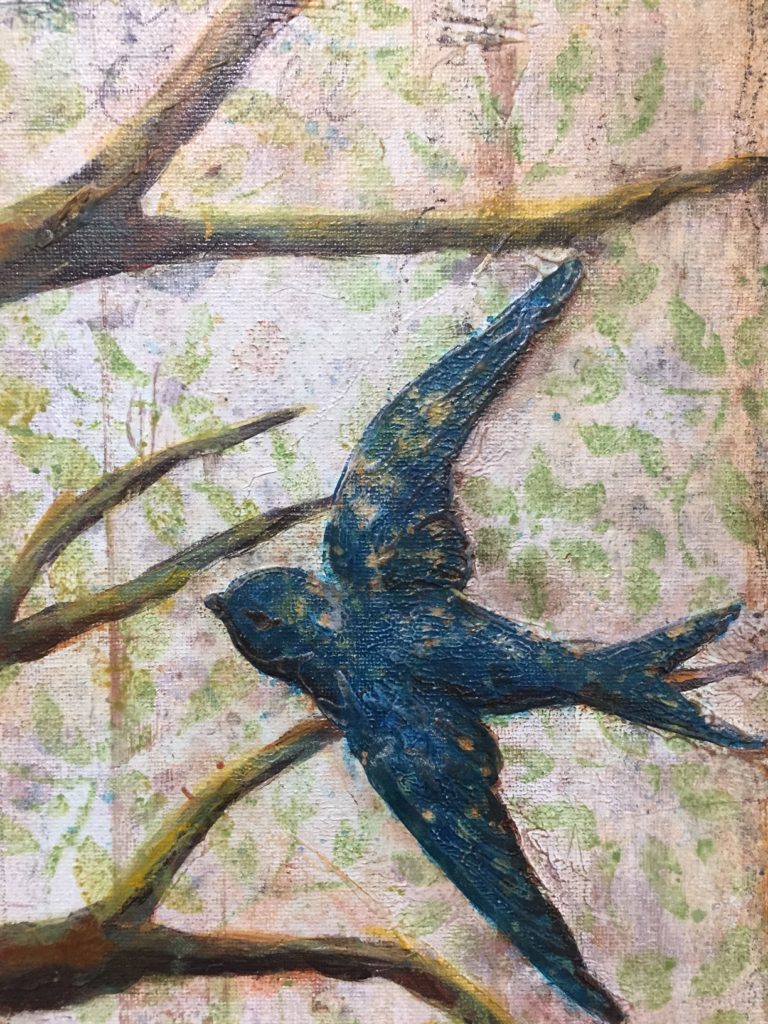 If available, it will be the first piece listed when sorting by "most recent."