18 x 24″ mixed media on gallery wrapped canvas. This piece is a composite of a few different reference photos. I added in the couple and chose subdued colors except for the pop of red on the umbrella. Look for some text from old book pages peaking out here and there.
In case you missed it, I was interviewed by Daniel Wanschura from Interlochen Public Radio about the 99 Paintings for Evelyn series and it aired last week. Check it out for both the recording (about 5 minutes long) and a write up.
Summer releases for the 99 series are on a flexible schedule. I will aim for two a week when we aren't vacationing, but the release days will vary as we enjoy our Northern Michigan summer activities!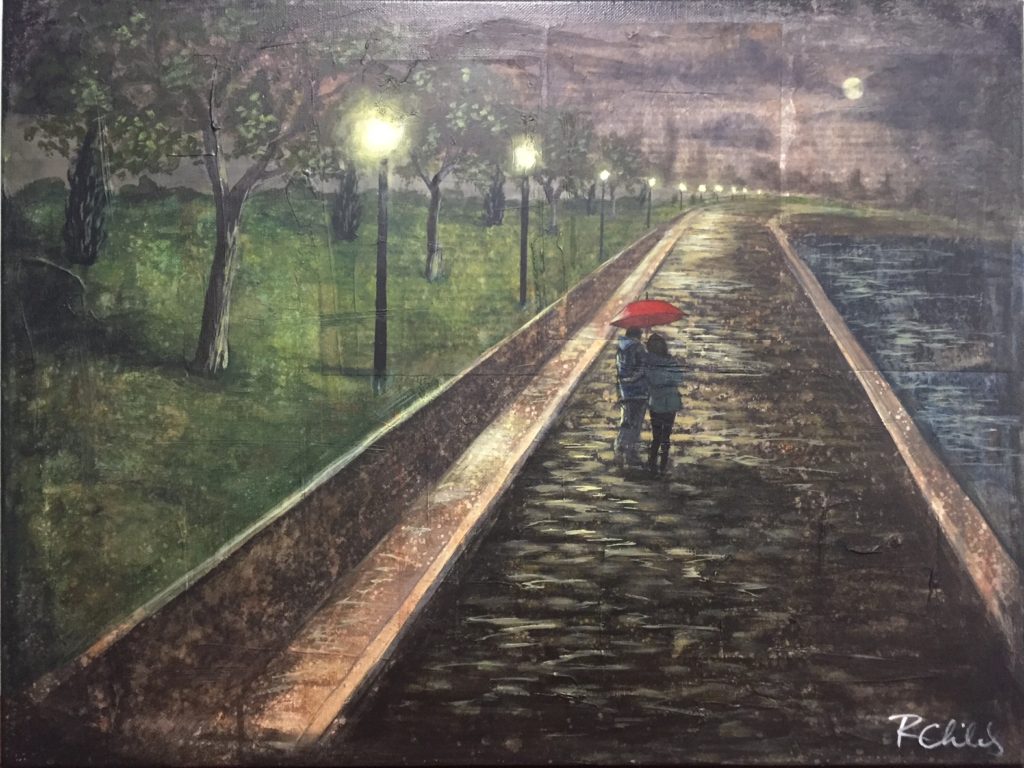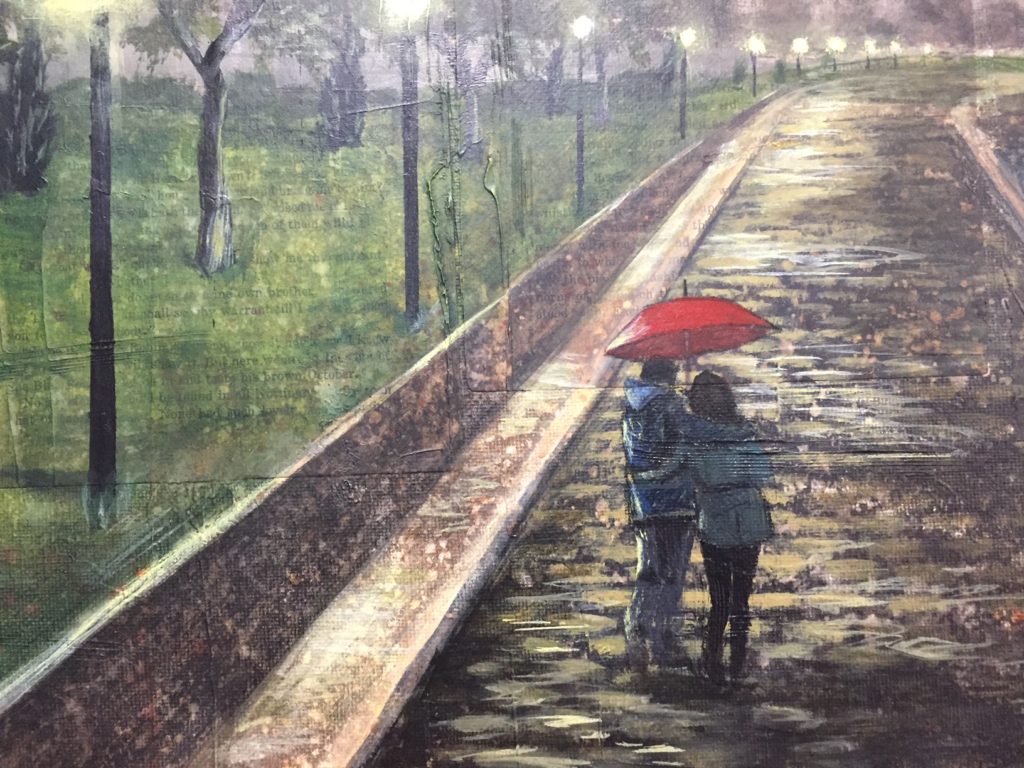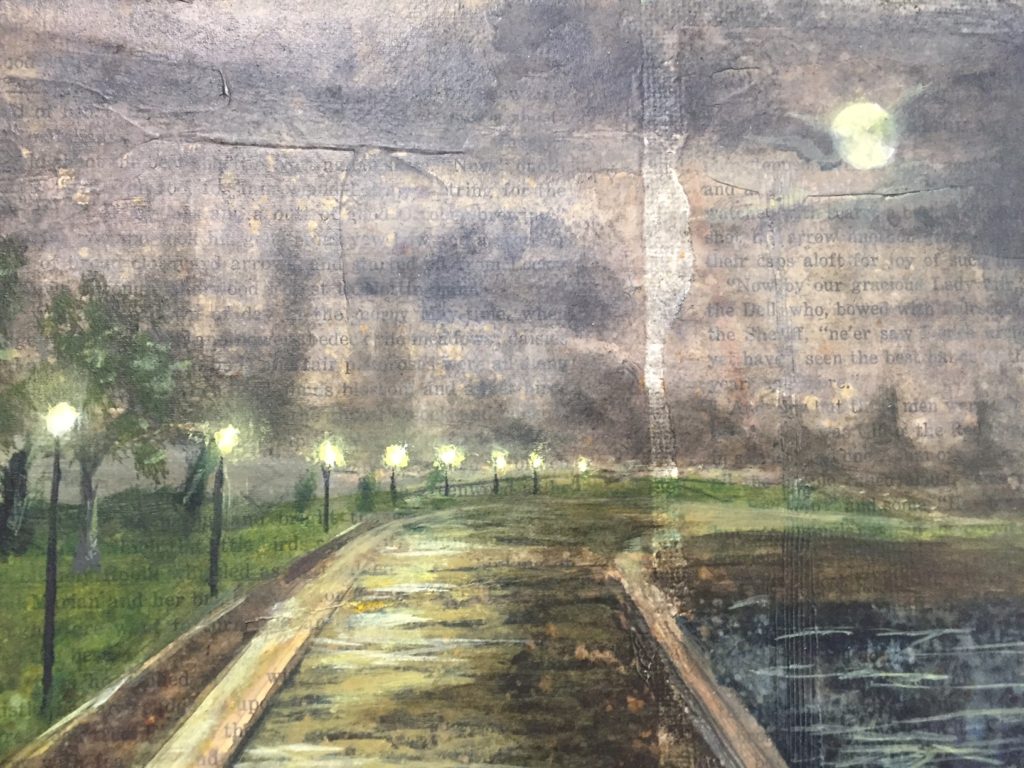 To purchase, visit my Etsy store!
If available, it will be the first listing when sorting by "most recent."