Another 18 x 24″ cradled wood panel. This time with a walnut stain! I really love the natural patterns and visual texture from the wood grain, so I made sure to preserve some of that through til the end. The sides are also stained, and this piece doesn't require framing!
I am adding some work in progress pics to this post, just to give you an idea of what went into the layering process.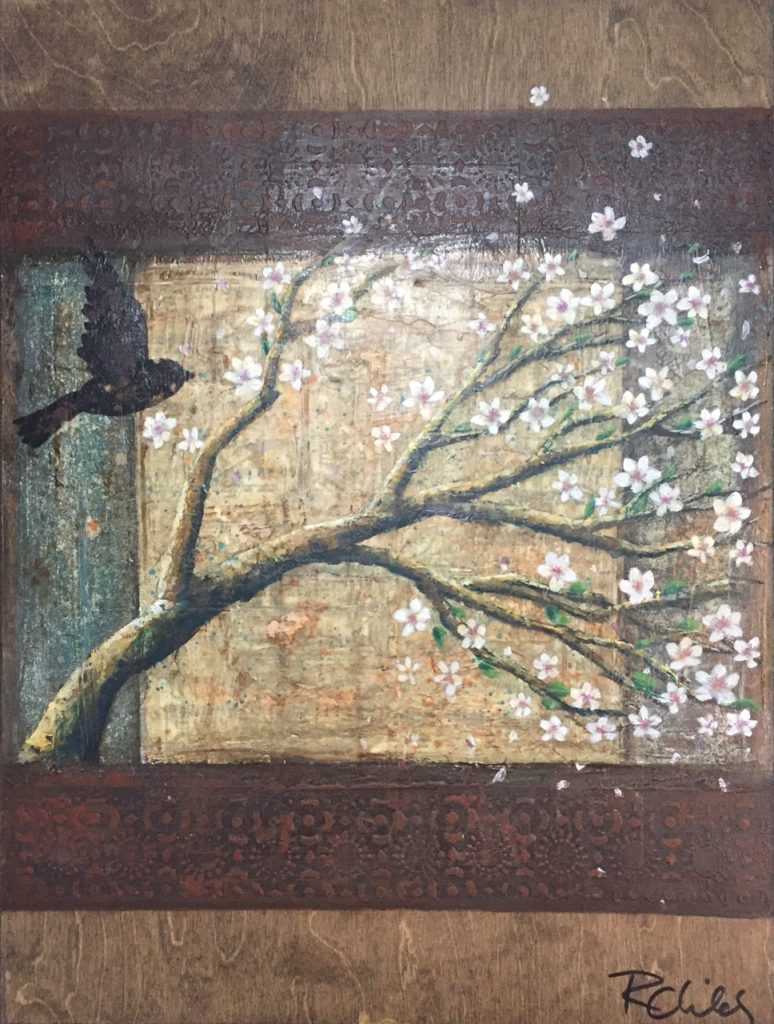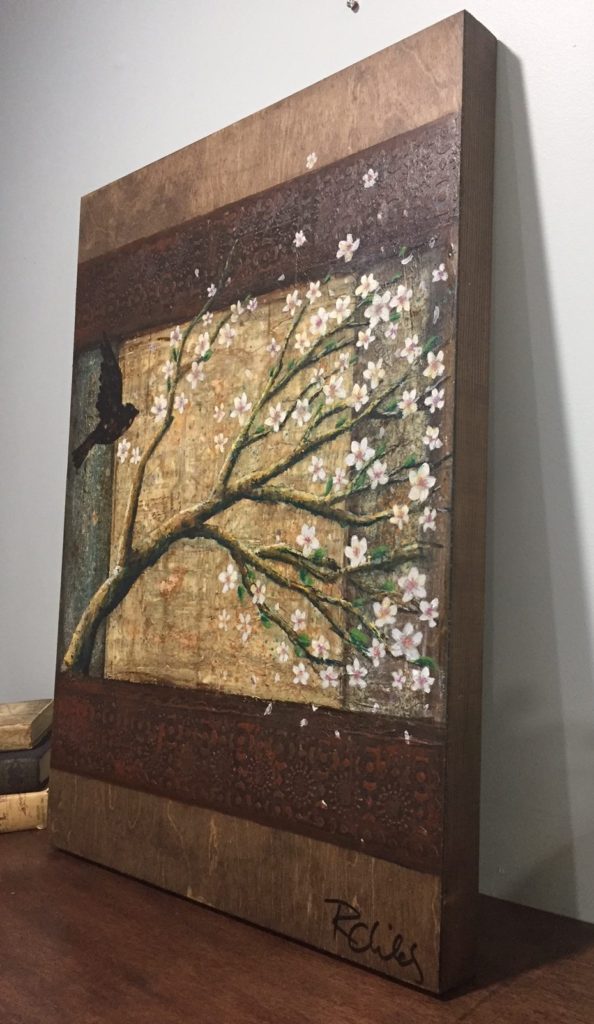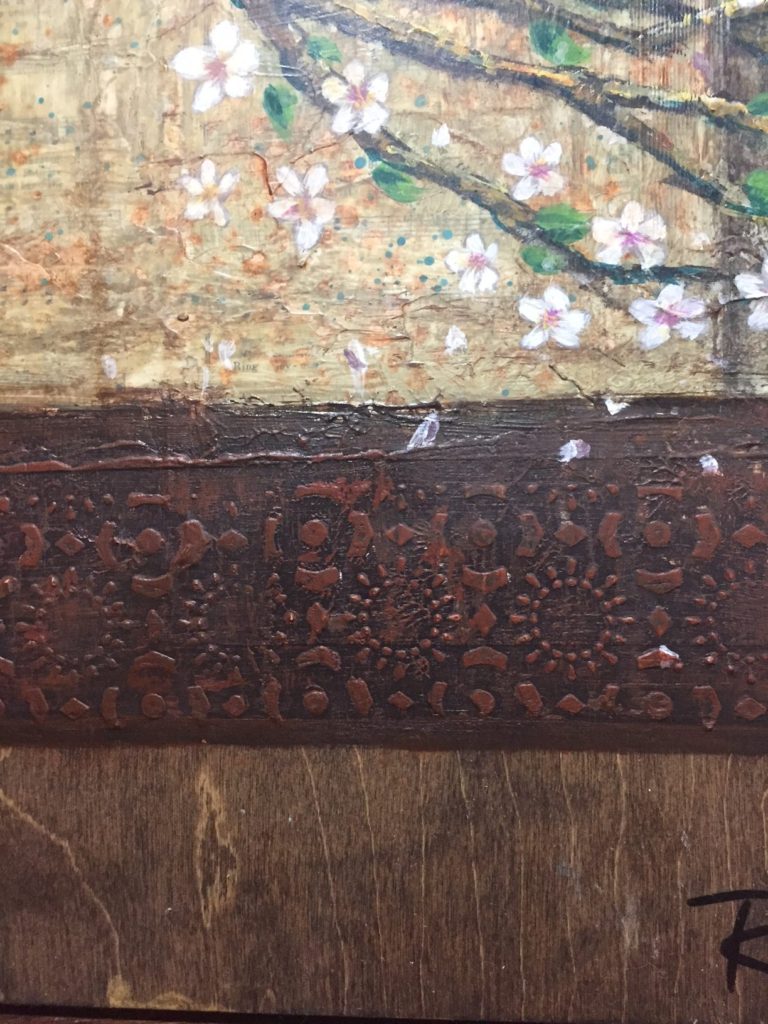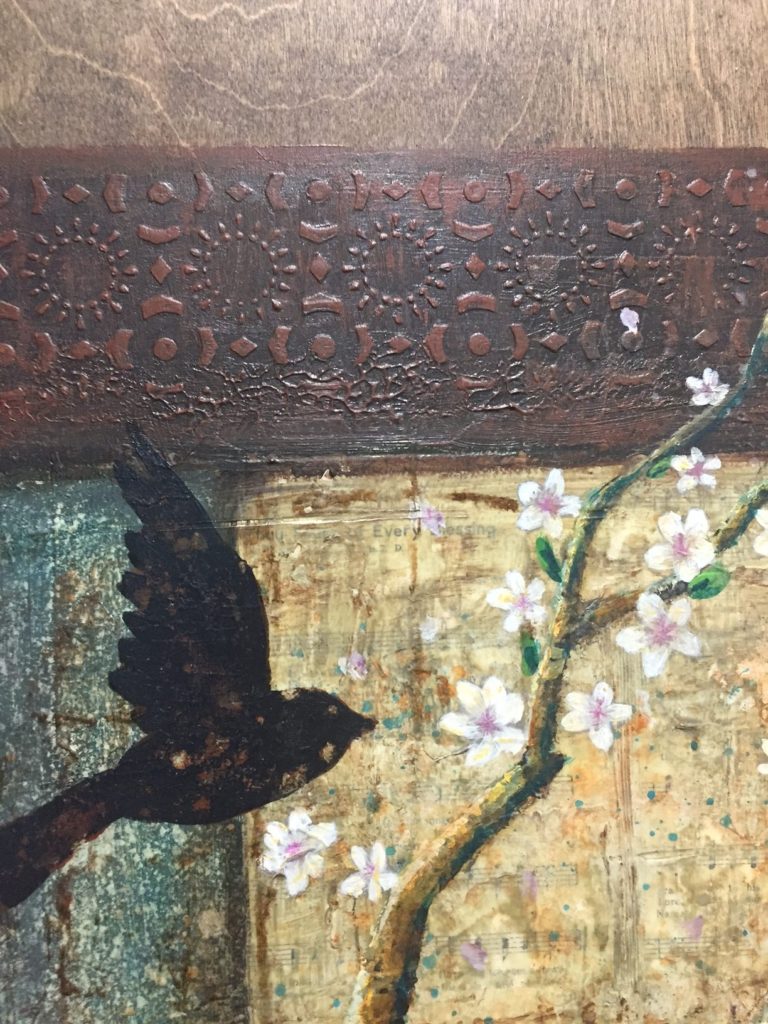 To purchase, visit my Etsy store!
If available, it will be the first listing when sorting by "most recent."