I am really happy with how this one turned out. For one thing, I used an 18 x 24″ cradled wood panel for this piece, and was able to let some of the wood show through as part of the piece. Secondly, I felt like it bridges the mixed media texture I love with the representational art my fans connect with. Plus cherry blossoms seem appropriate for spring!
This piece also needs no framing!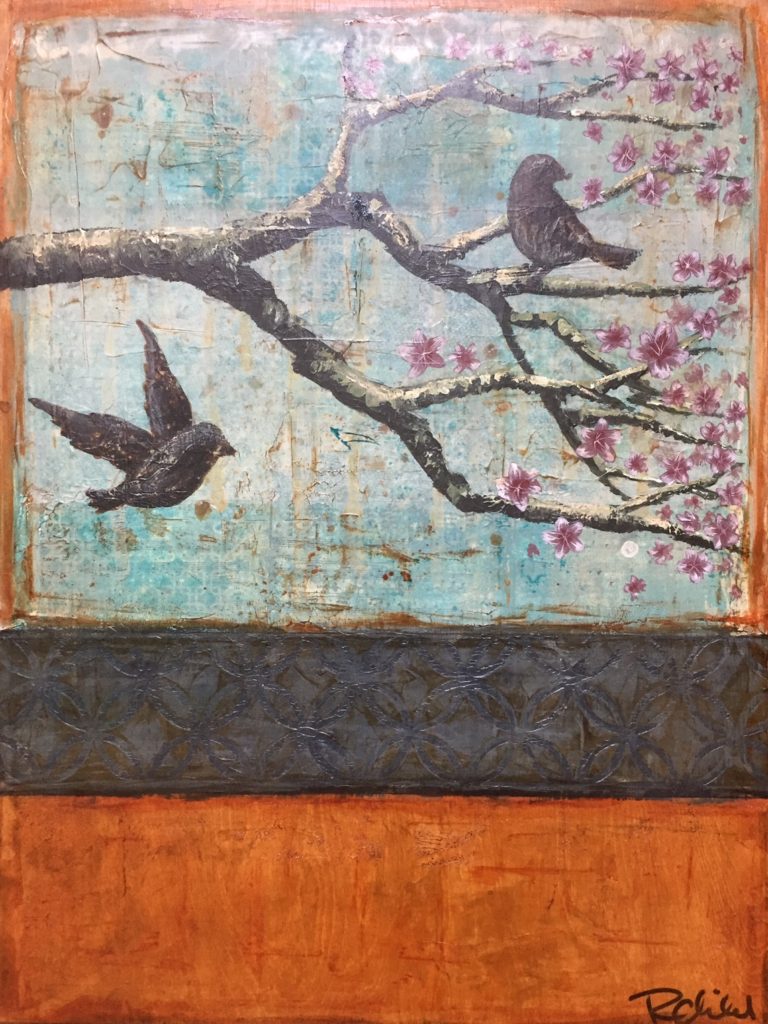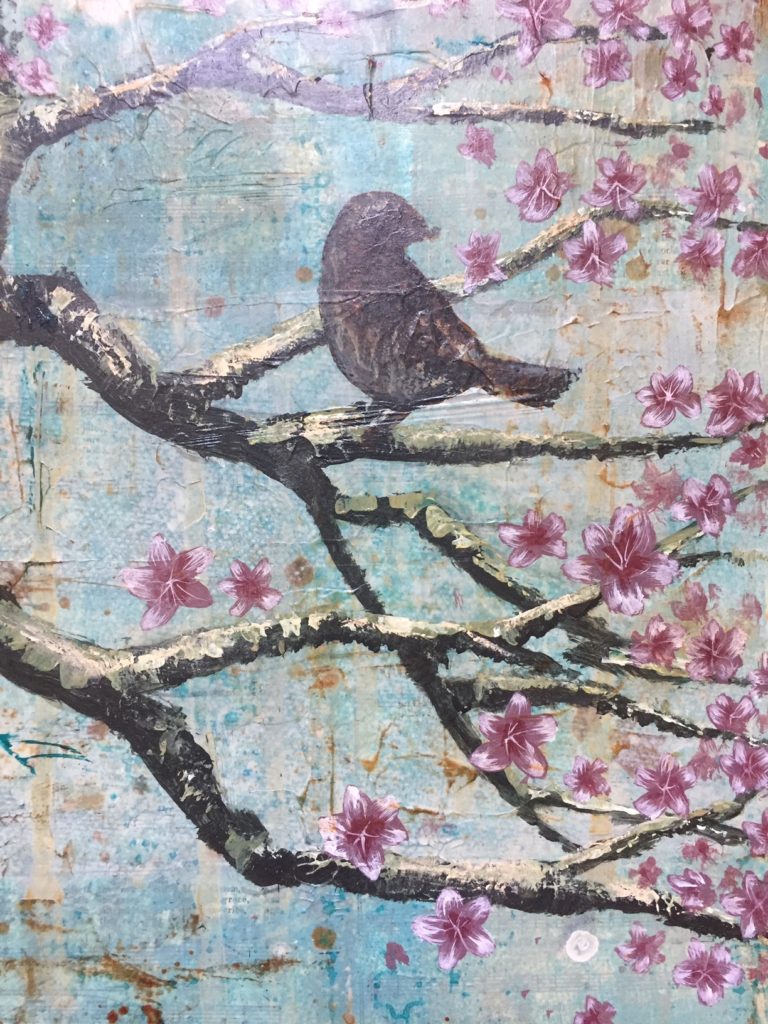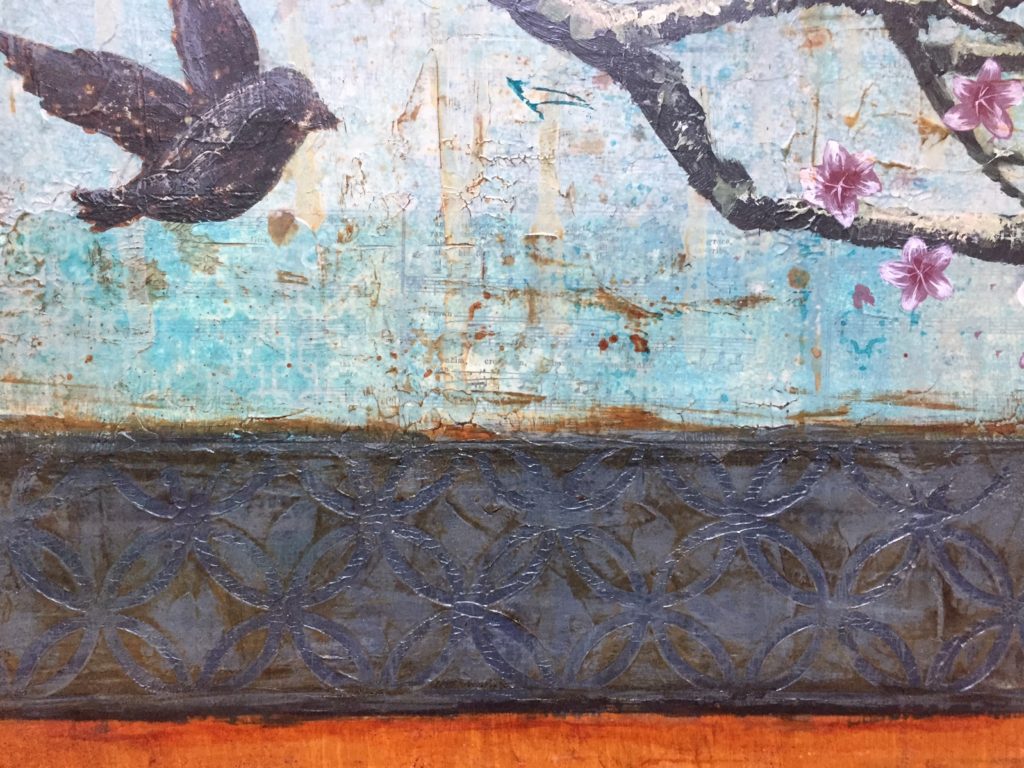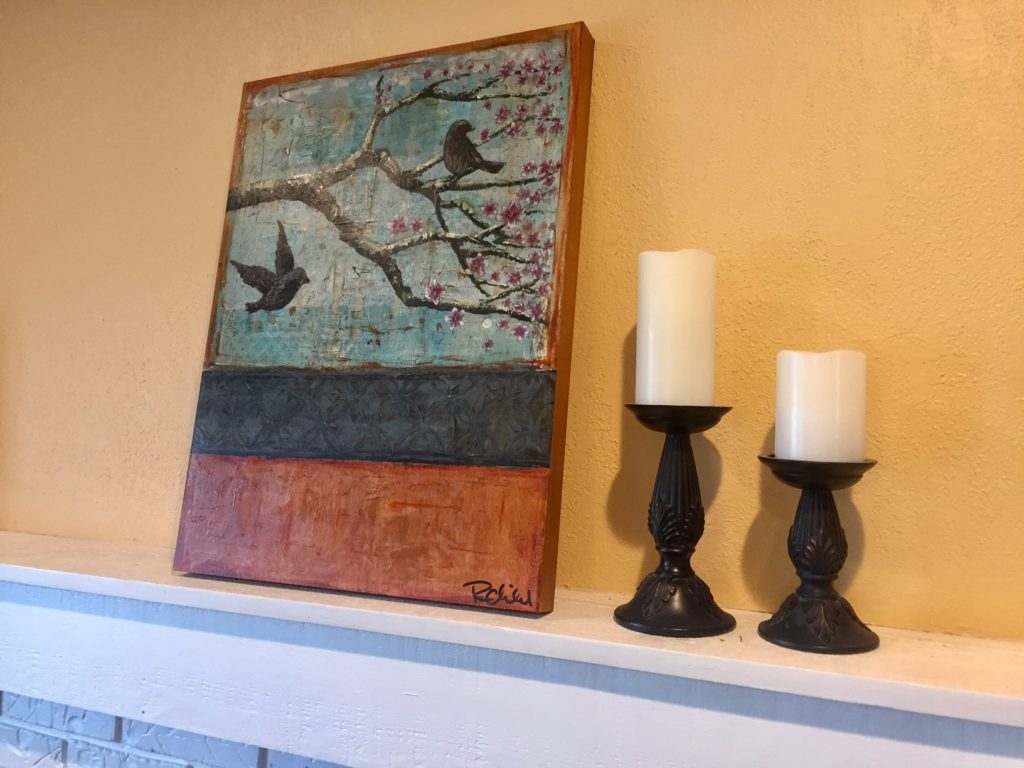 To purchase, visit my Etsy shop!
If available, it will be the first painting listed when sorting by "most recent."