First day back from spring break was a doozy! A couple trips to the vet with one of our cats and the new puppy all to myself, but I got one done! 11 x 14″ mixed media on canvas–special request of otters from my mom. 🙂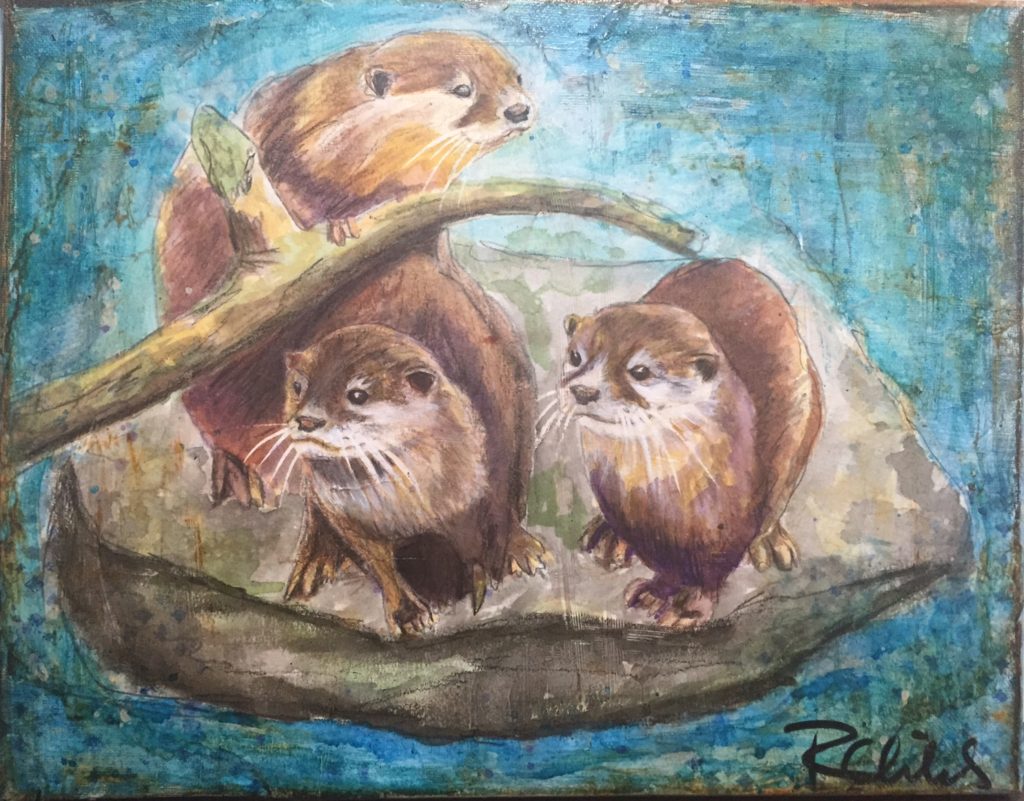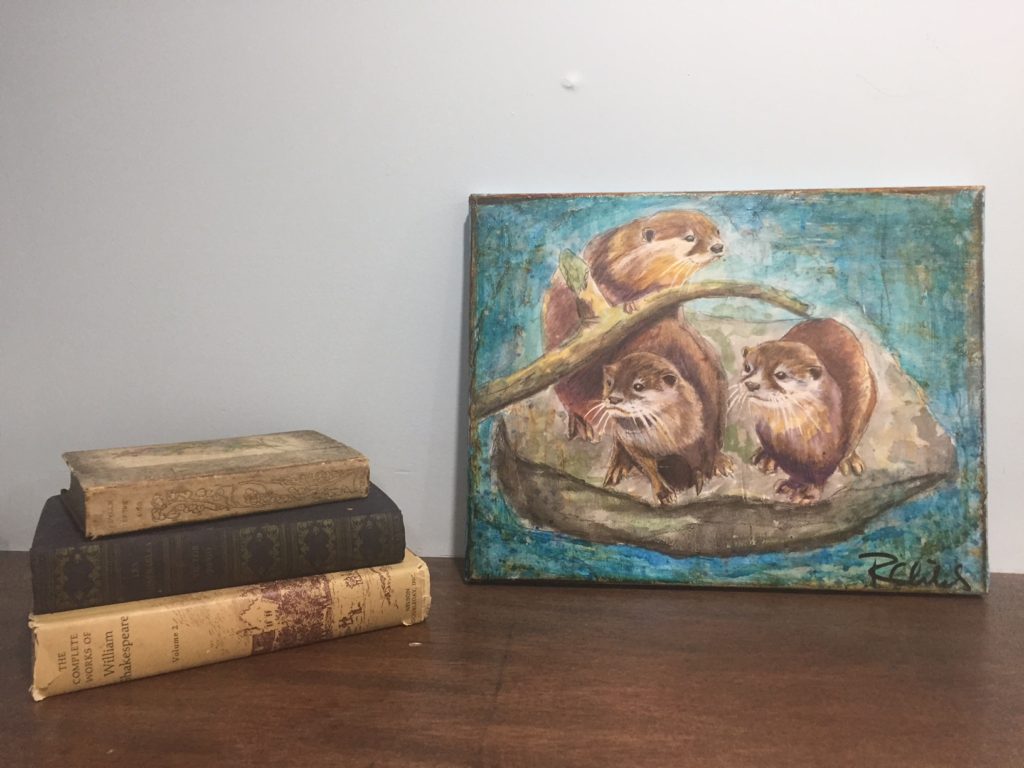 This item is already sold on my Etsy shop!
Look forward to the regular schedule again of Monday, Wednesday and Friday releases this week.