I can't help but wish for Spring. This tree has tiny beginnings of leaves, and a small word, "hope," stamped on in a couple of places. You have to look for it, but it's there.  🙂
11 x 14″ mixed media on 1/8″ birch wood panel.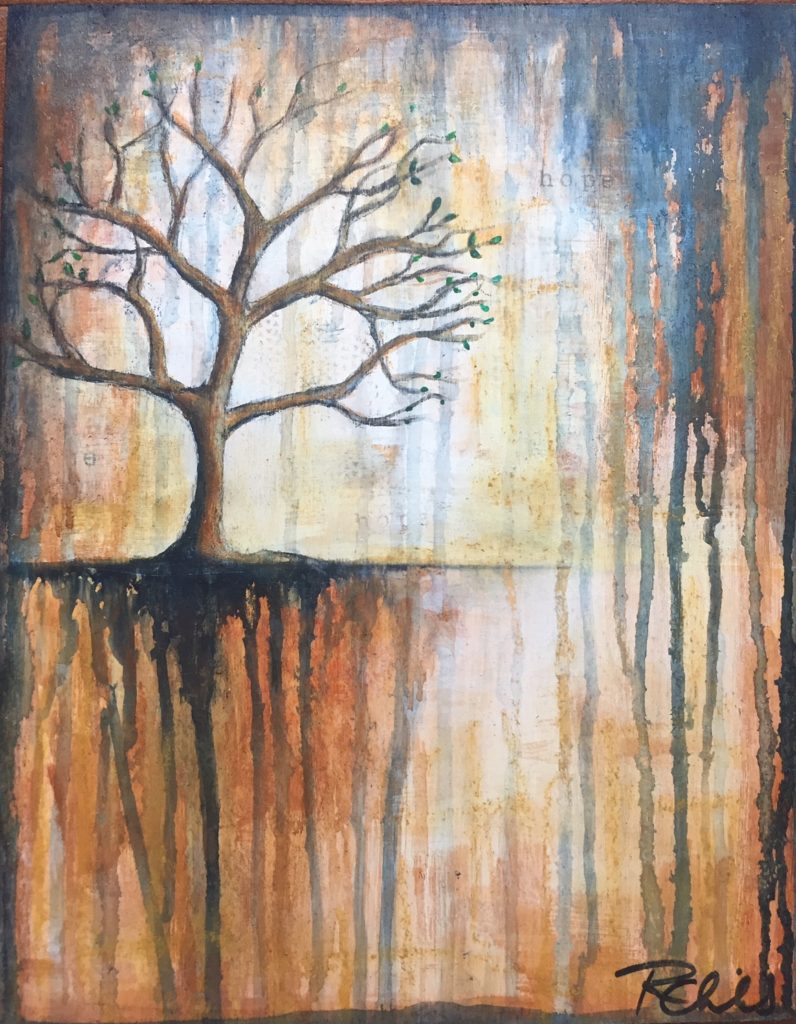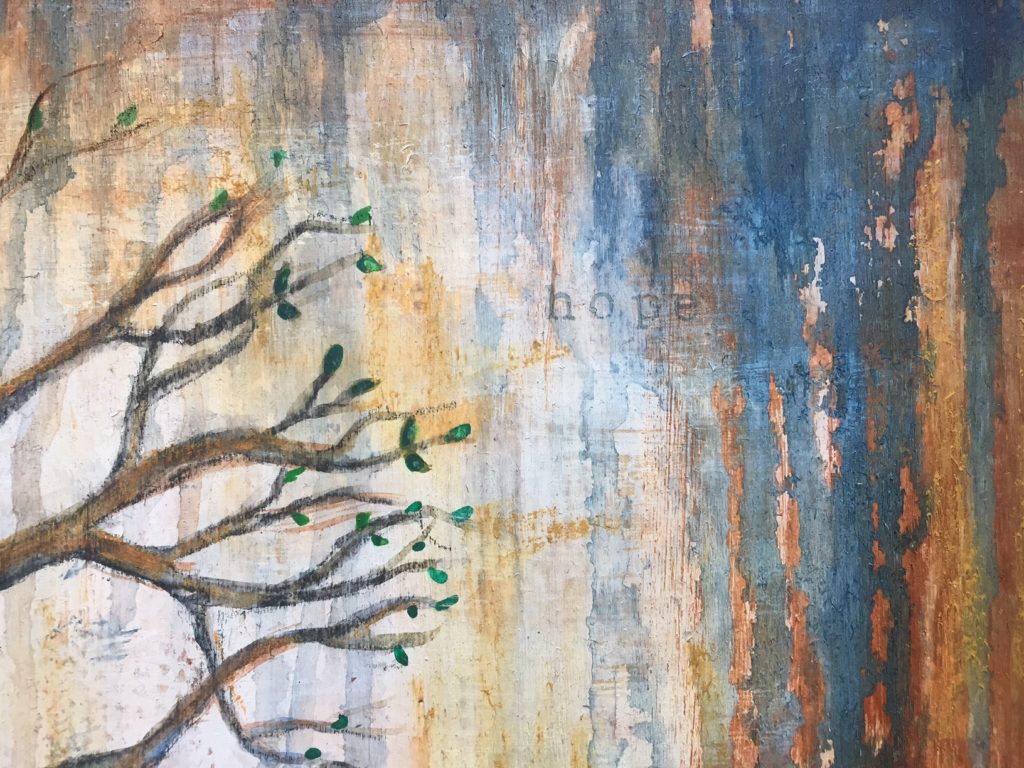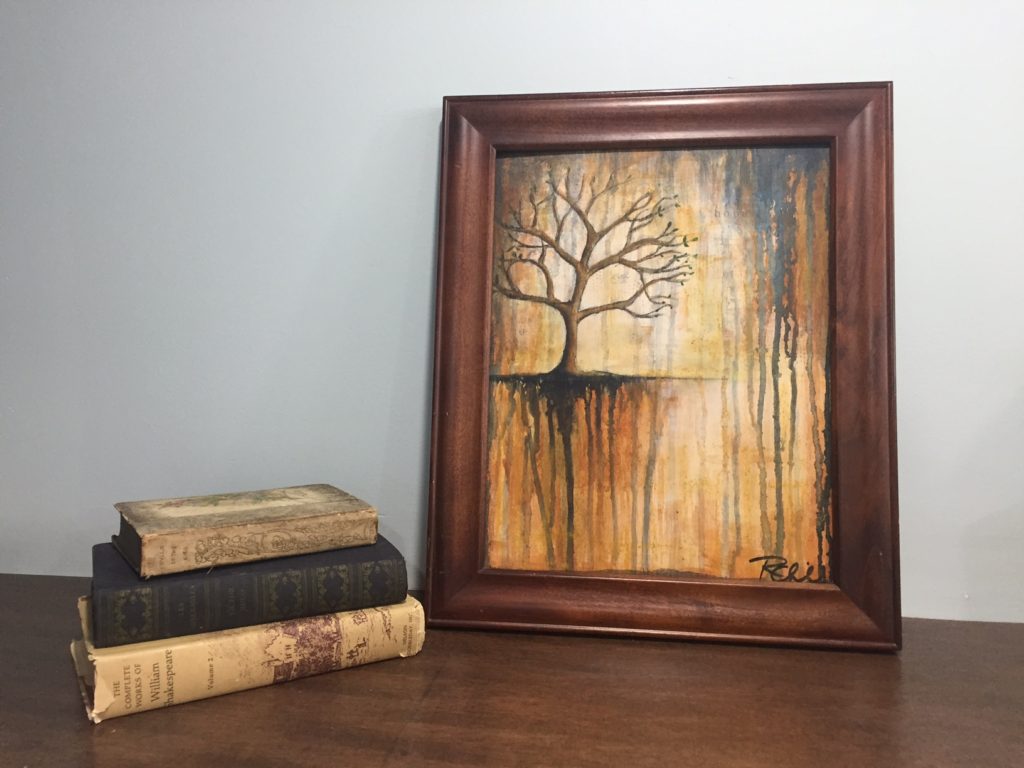 To purchase, visit my Etsy store!
If available, it will be the first listing.