Well, this wraps up my "water week." I have to say this was a nice distraction from the Northern Michigan winter. Here's to blue skies and lakes and beautiful beaches!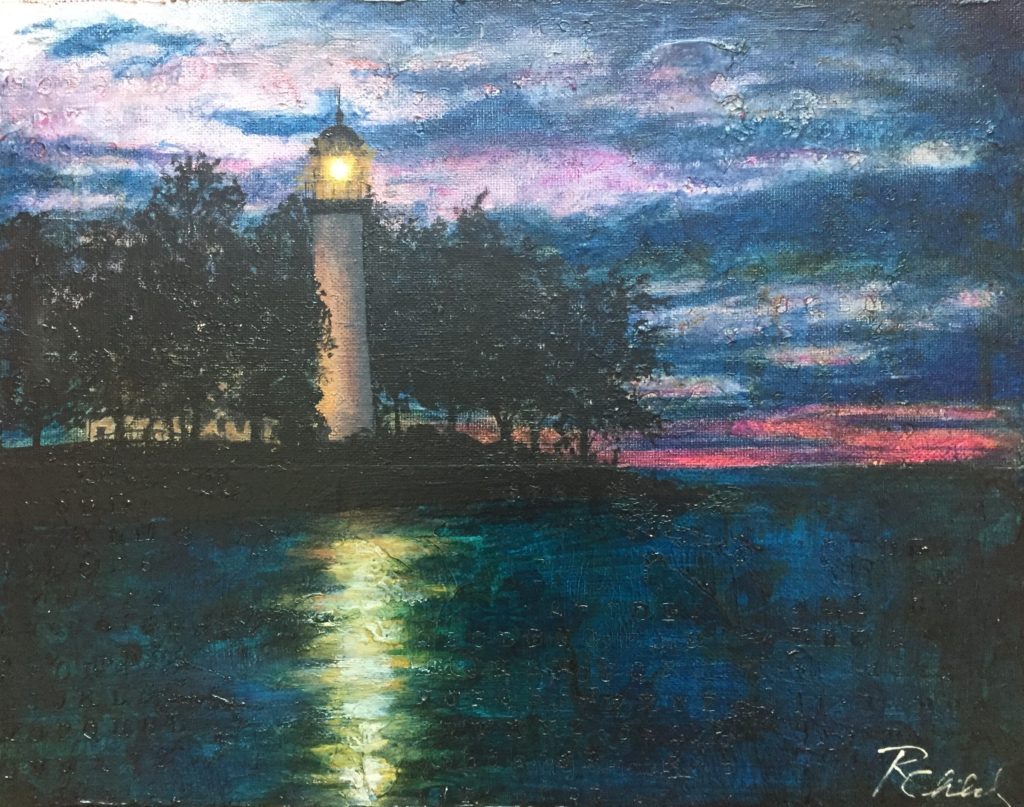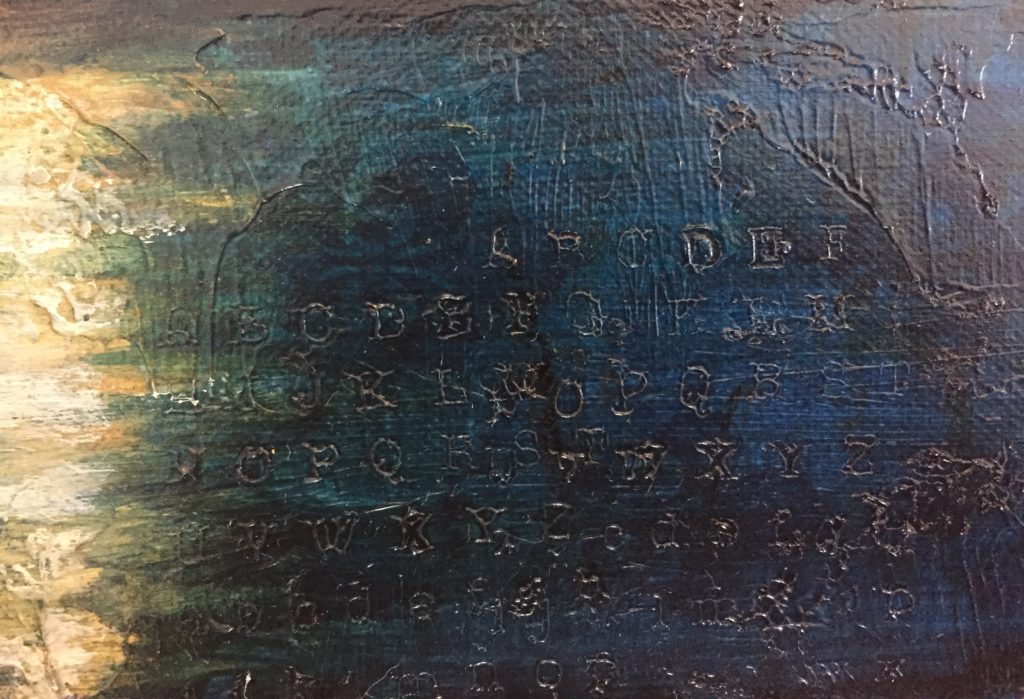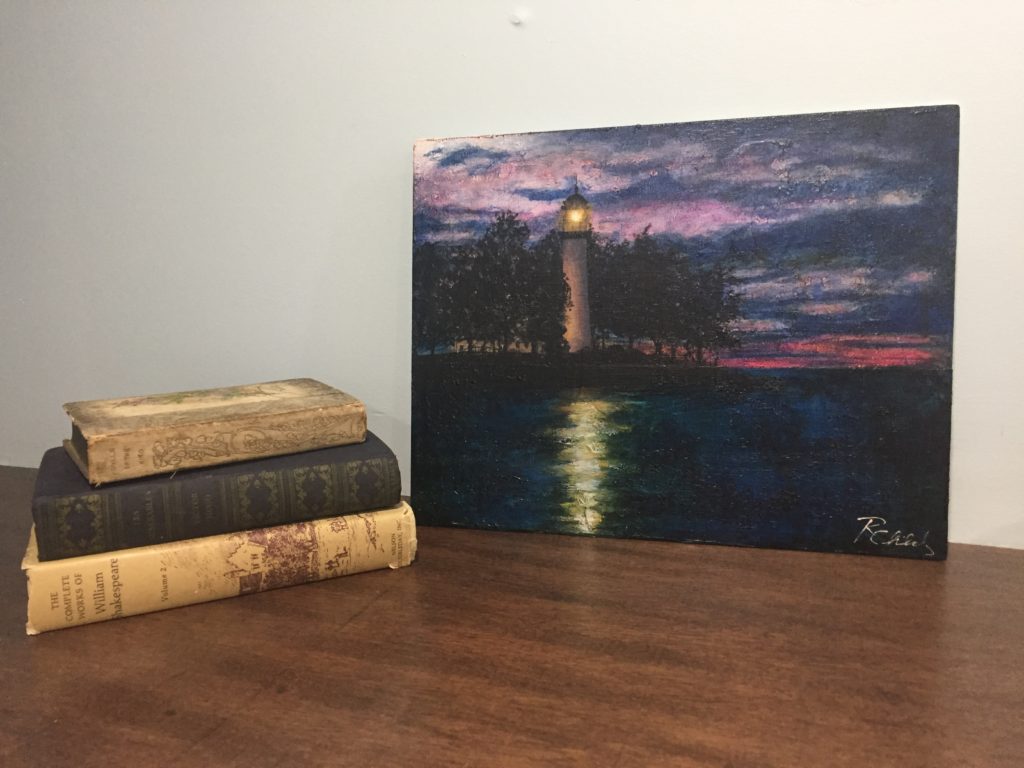 To purchase, visit my Etsy shop!
For fun, here are a few shots of what it was like to build the painting. I enjoyed using a typewriter font alphabet stamp into gel medium to add to the texture on this one.